As 2020 comes to a close, we want to take a moment to say one big thank you to our AMA Cincinnati team. With the many unplanned circumstances that this year brought, we are extremely thankful for your continued commitment to our marketing community.
Now is also the perfect time for a shout-out to a few members who went above and beyond this December! Keep reading to meet our December volunteers and board members of the month and join them in reflecting on learnings from the roller coaster of a year that was 2020.
December 2020 Volunteer of the Month: Kevin McMillan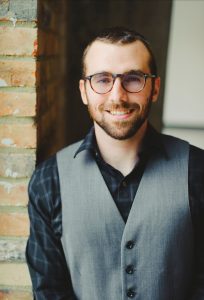 Kevin McMillan is a Coordinator of Colerain Township and recently joined AMA Cincinnati. He is a volunteer on the Member Recruitment & Inclusion Committee. As for the lesson he's learned in 2020, it is to keep moving forward. 
He says, "Graduating at the start of the Covid-19 pandemic was challenging, and I faced several setbacks. However, I chose to keep learning and improving my marketing skills. It has led me to my current position as a coordinator for Colerain Township, creating an e-commerce store side hustle that has grown to 10k a month, and joining AMA Cincinnati where I've surrounded myself with the wonderful Cincinnati community."
Why Kevin:
Kevin has been persistent with getting to know me, and the AMA Cincinnati. He jumped right into the organization and was ready to help in any way that he could. Kevin manages our testimonial initiatives currently and will continue to get more involved with our committee as time goes on. He takes our committee, and chapter seriously, and that is exactly the kind of member we need! –Afton Palmer, VP Member Recruitment & Inclusion
December 2020 Board Member of the Month: Annie Carl and Afton Palmer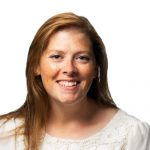 Annie Carl is the President Elect of AMA Cincinnati and Chief Enablement Officer of Platinum Podium. When we asked her about a lesson she'll take away from 2020, her answer was simple: the power of strong relationships. 
Annie says, "Like so many others, much happened in my life both personally and professionally.  My family, friends, my AMA community, and members of my professional network have helped me weather the storm of 2020 and celebrate the moments of joy."
Why Annie:
As she prepares to take on the role of president next year, Annie time and again demonstrates empathetic, active leadership. She looks beyond simply "what" our chapter is doing into the "why" and the "how." She also cares deeply about each board member's own "why," leading thoughtful conversations board-wide to understand what motivates us and ensuring that our AMA involvement is fulfilling both professionally and personally. — Amy Mersch, VP Marketing Communications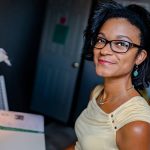 Afton Palmer is VP of Member Recruitment & Inclusion of AMA Cincinnati and the Talent Acquisition Coordinator for pep, LLC. 
When asked what lesson she learned from 2020, she responded with positivity. "With enough time, I am capable of learning new amazing things. I've made soap, Kombucha and earned my Yoga Teacher Certification. This year really taught me how to take a step back and learn how to be a student again."
Why Afton:
Afton's member and community outreach on LinkedIn, one-to-one meetings to discover interests, and organization of volunteer initiatives including testimonial solicitation, creation of a volunteer flyer, volunteer request, and Coffee & Conversation have been nothing short of spectacular. She is changing the game. — Gina Bonar, VP Strategic Alignment
Congrats to these three professionals! We hope you take a well-deserved break this holiday season!

Are you interested in getting involved with AMA Cincinnati and working with passionate marketers like the ones above? Learn more here!