Connecting the Cincinnati Marketing Community
AMA Cincinnati is built on community. No matter where you are in your career or what area of marketing you specialize in, AMA brings marketers together to build relationships, solve marketplace challenges, and create invaluable networks.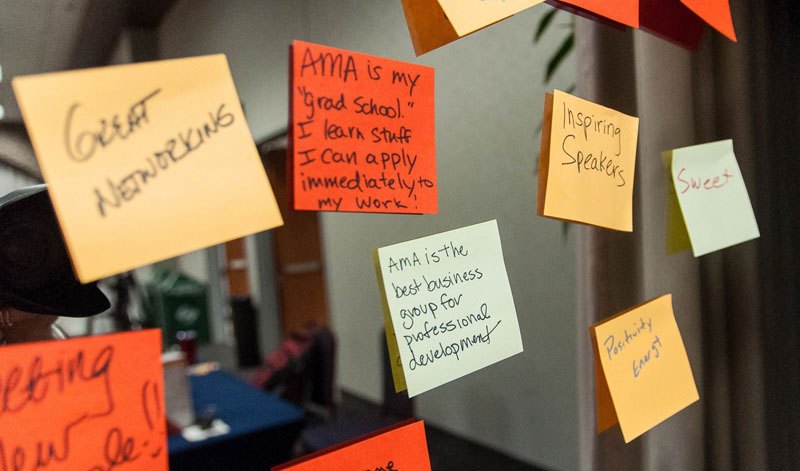 Key Communities
We are all one big Marketing family, but we all have some key areas of interest or critical peer groups that make the whole experience more rewarding.  Though we constantly evolve and reinvent, we have identified, built., and nurtured a number of key Communities.  Many have roots in specific events or programs, but all have branches that extend far beyond the confines of dates and places in the relationships and results that grow from the focused connections established.
Connect with AMA Cincinnati on social media: