With a long history serving the world-leading retail and CPG giants as well as a long and growing list of B2B leaders in and around Cincinnati, the Marketing Research and Insights Community is thriving and focused on innovation.
Through our Marketing Research & Insights Community, we offer a regular forum for marketers and marketing researchers to network and discuss insights-related trends, techniques, and methodologies, as well as industry challenges and opportunities. Community leaders use a facilitation format to enhance group discussion and encourage ongoing relationships.
Following is a list of recent AMA Market Research Community session topics:
Top Stories in Data Visualization
COVID-19 Impact on Consumers
Squeeze the juice out of your resources: Learning from customers
How do You See Data?
Innovators POV on Marketing Research for Strategic Content ROI
Consumer-Centric Innovation
Upcoming Marketing Research Events
Meet Community Chair John Huffman
John Huffman is the CEO and Chief Insights Officer for Cincinnati based Growth Focused Insights and Research. Hehas 20+ years of research, analytics and insights experience with iconic brands such as Walmart, Bank of America, Nielsen, Hertz, and the US Postal Service. He has led research and consulting projects in a wide variety of industries and has designed and executed engagements in marketing effectiveness, segmentation, path to purchase, new products & services, customer satisfaction, city planning, public policy and brand equity.
John holds a B.A. in Communication from the University of South Florida and an M.S. in Political Science from Florida State U. with a focus on research methods and econometrics. He is also a Veteran of the U.S. Army with 22 years of service.
All are welcome at our Marketing Research Community meetings, which are typically held on the 4th Wednesday of the month.
Sessions run from 7:45 a.m. – 9:00 a.m., and are held at OfficeKey in Rookwood Office CORNERSTONE BUILDING I, at 4030 Smith Road, Ste. 200, Cincinnati, OH 45209.
There is no cost for members to attend and guests are $10.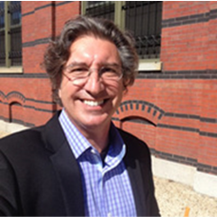 John Huffman
CEO and Chief Insights Officer
Growth Focused Insights and Research