Step Up. Get More.
We're not trying to be all things to all people. But we can say with confidence that there is something here for just about every marketer. Whether you're B2B or B2C, Creative or Analytical, Product or Brand, Corporate or Agency, professionals across marketing and related functions have a great opportunity to make an impact, gain exposure, and grow from the experience.
We invite Marketers, Speakers, Event Managers, Sales Pros, Communicators, Designers, Innovators, Students, and more to explore the whos, whys, and hows below: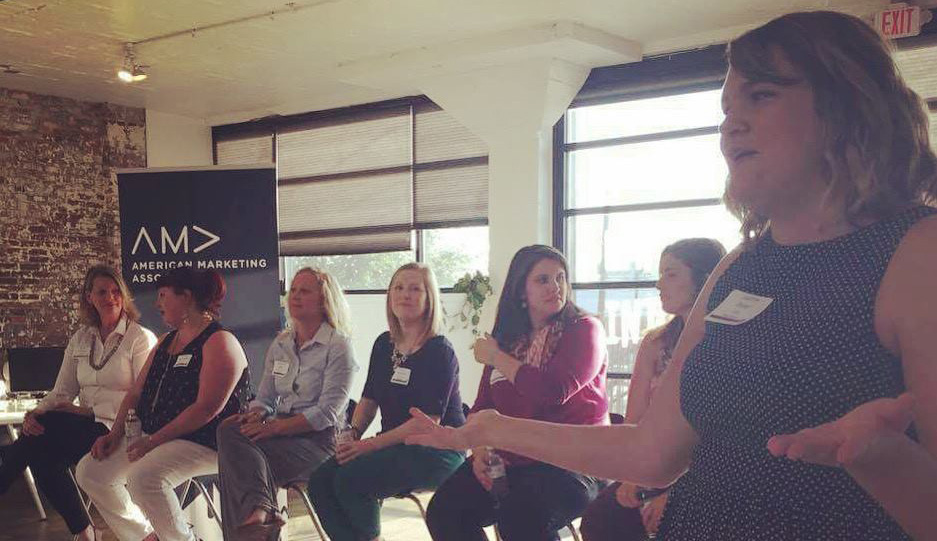 Collegiate and Young Professional Members
Immerse yourself in a diverse professional setting
Build a network of contacts and referrals
Learn and practice new marketing skills in a safe space
Enhance your resume with experience and certifications
Emerging Leaders
Learn, develop, practice and demonstrate your skills and talents
Meet potential mentors and employers,  and show your potential
Gain perspective and resources by engaging with your peers
Test the waters of leadership by accepting new challenges
Experienced Professionals
Share and demonstrate your skills, talent, and expertise
Recruit new talent to build your team
Extend your team's professional development
Put your brand in the marketing spotlight
Corporations, Agencies, Small Biz & Startups
Demonstrate your commitment to Marketers and Cincinnati
Access a network of thousands of marketing professionals
Invest in professional development for your team
Contribute to the AMA Intellectual Agenda
Check out the links below to learn more and decide the right way for YOU to get involved!