AMA Cincinnati Mission
Strategically situated in the Cincinnati tri-state area that includes Southern Ohio, Northern Kentucky and Southeastern Indiana, AMA Cincinnati is the premier professional organization to connect, grow and inspire marketers in what is broadly considered to be the brand capital of the world. And if "who you know" is important, AMA Cincinnati is vital.
Cincinnati Membership Overview
By the Numbers (approximate)
We are a part of the larger American Marketing Association, the essential community and largest nonprofit organization for marketers, with more than 20,000 members and 70 volunteer-driven Chapters in North America.
300 Members from about 200 companies in the region
Reach to several thousand marketers locally each week
40 Volunteers / 18 Board Members
We are the best community in the Cincinnati tri-state area for marketers broadly defined to make an impression, a connection, and an impact in this hub of marketing and branding excellence.
Organizations Represented
We are B2B and B2C, representing products, technologies and services, with a solid core in mid-market and involvement from virtually every key industry in the Region, including:
Manufacturing & SaaS
Healthcare Payers & Providers
Retail & Consumer Goods
Business & Professional Services
Agencies & Research Firms
Higher Ed & Not-for-Profit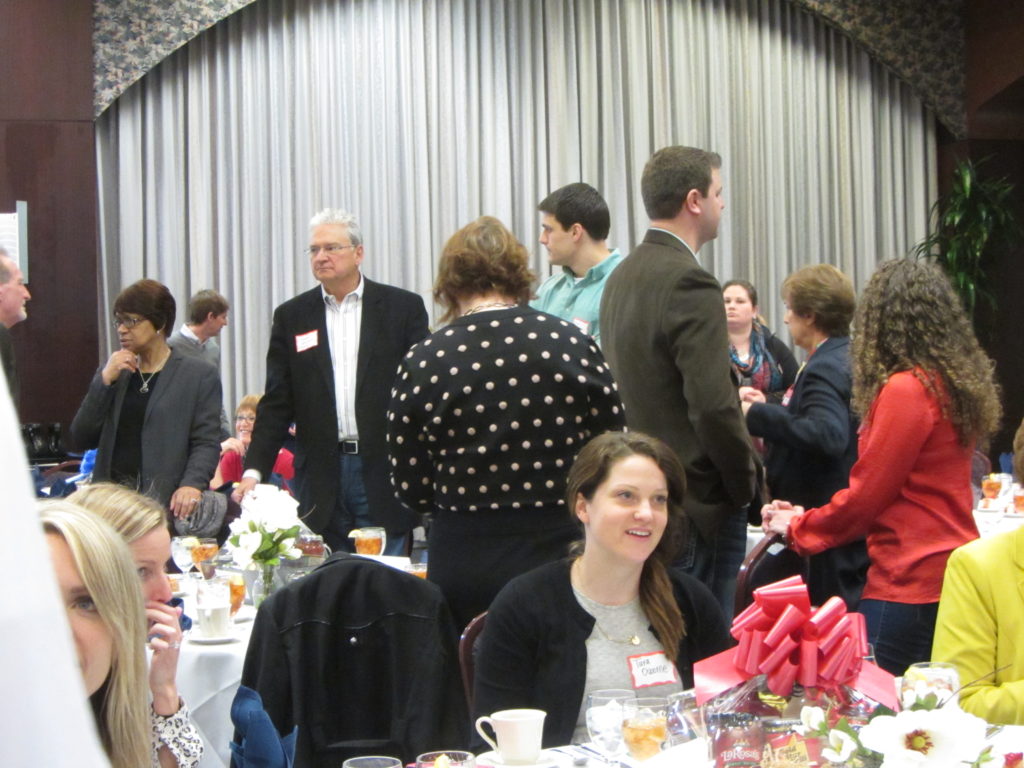 Functional Areas Represented
We are job seekers and hiring managers, young professionals, managers and CMOs; strategists, analysts and doers, thought leaders and learners, friends and colleagues, mentors and high potentials, with functional and leadership expertise including:
Graphic Design & Print Production
Video & other Digital Production
Content Marketing & Public Relations
Advertising & Copy Writing
Research & Analysis
Social Media & Digital Technology
Brand & Product Management
Lead Generation & Inbound Marketing
Sales & Business Development
Communications & Growth Strategy
Our Vision
AMA Cincinnati, like our parent American Marketing Association, is grounded in a core set of values:
Service leadership
Content-driven knowledge sharing through a highly relevant intellectual agenda
Experience-rich community
From this base, we support growth of our members and the organizations they serve, inspiration for future of marketing in the short and long term, and connections that generate business, work, innovation, advancement and fun.
Our History
Founded in 1937 and recognized over time as one of the American Marketing Association's strongest Chapters, we have been awarded Chapter Excellence Awards (CEA) in 32 of the 40 years the CEA Program has existed. We are a member of the elite Platinum Club of Continuing Excellence, and the 2019 Silver Chapter of the Year.
Our achievements qualify us to participate in the Professional Chapters Council (PCC), a group of past presidents from award-winning AMA professional chapters in the United States and Canada. The current Cincinnati PCC representative is Gina Bonar, who led our Chapter in 2016/2017 and also still serves on our current Board.