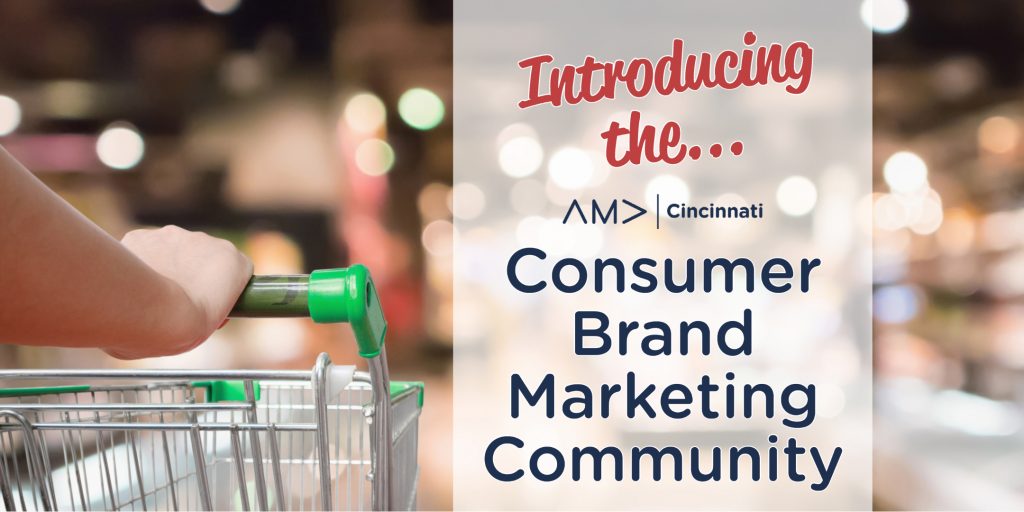 The Cincinnati chapter of the American Marketing Association (AMA Cincinnati) is excited to introduce a new offering for Cincinnati-area marketers: the Consumer Brand Marketing Community.
New! Consumer Brand Marketing Community
We talked with Kevin Namaky, VP, Communities for AMA Cincinnati and Consumer Brand Marketing Community Co-Chair, about how this new programming offering came to be and why it's so important to our efforts to continue to build and cultivate community for marketers in Cincinnati.
Why is this new Community so important to Cincinnati?
Cincinnati is a city that's renowned for its marketing companies and great brands, including well-known names such as Procter & Gamble (from Tide to Pampers to Olay to Old Spice), Kao (John Frieda, Bioré, Jergens), Gorilla Brands (Gorilla Glue/Tapes, O'Keeffe's skincare), Formica surfaces, Kroger, and Fifth Third Bank—not to mention LaRosa's, Skyline, GE Aviation, and countless other household names.
As a result, the Cincinnati area boasts a significant population of seasoned marketing veterans and up-and-coming brand marketers.
However, I realized that though we have this large, talented community of consumer brand marketers in Cincinnati, there wasn't a forum to connect, inspire, and advance brand-building in the area.
Organizations and groups already exist for small business marketers, B2B marketers, digital marketers, and sales to network and learn from each other, including AMA Cincinnati's Communities. But for people with strong backgrounds in consumer brands, there hasn't until now been a great place to connect with similar types of consumer marketers. 
Serving Cincinnati's consumer brand marketers
The new Community has two main goals to serve consumer brand marketers:
To connect professionals who have common interests in brand marketing—advancing personal networks, connections, and careers

To provide an engaging forum for consumer brand marketers to share and learn from each other—upgrading knowledge, skills, and sharing case studies and best practices specifically related to consumer brands
Who should join AMA Cincinnati's Consumer Brand Marketing Community?
Those who currently manage or lead B2C (business to consumer) brands

Examples include (but are not limited to) CPG (consumer packaged goods), food & beverage, consumer durables, D2C (direct to consumer), retailers, restaurant & hospitality, and consumer financial services

Agency partners who support B2C brands in specialist areas such as advertising, media, design, and innovation are also welcome
In the first couple weeks of spreading the word, we've already had over 80 local brand-builders express interest in being a part of the community…and they were enthusiastic to join!
What can our members and guests expect from this new Community?
Our Communities are built for you, with feedback from you. We are designing the new Consumer Brand Marketing Community against the input we received from nearly 40 local marketers who responded to our surveys. Topic areas will include:
Marketing and Brand Strategy

Media Planning and Innovation

Consumer Product and Service Innovation

Consumer Behavior and Research

Leadership and Career

Advertising Development and Creativity
We also heard from local brand-builders that they want us to feature expert speakers with case studies as well as experienced panelists.
Give us a sneak peek of the first event. 
At the kickoff of the Consumer Brand Marketing Community, we're excited to welcome Jim Stengel, former Procter & Gamble Chief Marketing Officer, current President/CEO of The Jim Stengel Company, LLC, host of The CMO Podcast, and #CincyMarketing Legend, who will share the top five lessons learned from his interviews with world's best marketing leaders on how they have tried to thrive during these challenging times.
When the pandemic hit in March 2020, Jim began releasing an additional weekly podcast series, "Leadership During Crisis." He returned to many of his CMO podcast guests—Jill Gregory at NASCAR, Mandy Rassi at Kroger, Marc Pritchard at P&G, Jen Sey at Levi's, Tony Wells at USAA, Adam Petrick at Puma, and Michelle Peluso at IBM to name a few—to learn how they were navigating the crisis.
All are welcome to join us on October 27 for the inaugural event. Learn more and register here!
Meet the Consumer Brand Marketing Community Chairs, Kevin Namaky & Amanda Hill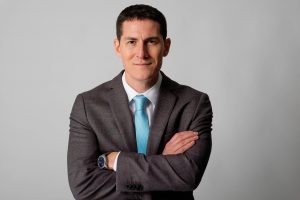 Kevin Namaky is a CPG brand leader and global strategy & innovation consultant as well as a professionally trained educator. He served 15+ years as a CPG Brand Director, and then SVP Head of Strategy at a global brand strategy and innovation consulting firm. During this time, he created billions in new value for companies through winning strategic plans, new product innovation, and compelling marketing campaigns. As the Founder and Chief Brand Officer at Gurulocity, Kevin now delivers brand team training programs and limited consulting engagements for large- and mid-size companies such as Scotts Miracle-Gro, Procter & Gamble, Kraft, Welch's, Kimberly-Clark, Ubisoft, Formica, Wells, Gorilla Brands, and Nestle Purina. 
Kevin received a Bachelor of Business Administration in Marketing from the University of Cincinnati, a Bachelor of Music in Music Education from Miami University, and a Master of Business Administration from the Indiana University – Kelley School of Business. 
He lives in Cincinnati, Ohio with his amazing wife, Rachel, and two rapidly growing boys who bring out his inner child. In his free time, you'll probably find him laying down funky beats on the drums or chasing his two energetic boys around the yard.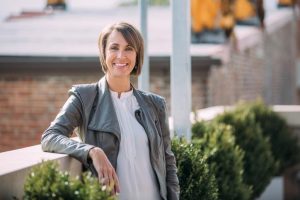 Amanda Hill has nearly 20 years of experience leading brand-building strategy and activation across a range of categories and business models. Most recently, she has been an advisor to billion-dollar brands, mid-sized companies, and startups in areas such as brand strategy, digital funnels, marketing activation, and marketing capability, where her servant leadership style and strategic clarity are well-suited.
Previously, Amanda was the NA Feminine Care Brand Director at Procter & Gamble, where she added $100 million in sales on Always and Tampax and played a critical role in the launch of the Always #LikeAGirl campaign. Additionally, she turned around years of decline on Tampax and was selected by the CMO to receive one of five prestigious global brand-building awards, and also led marketing for iconic brands such as Pantene, Clairol, and Olay.  Amanda is also passionate about creating enduring capability in organizations through top-rated associate training, organization design and performance coaching.  
Amanda resides in Cincinnati where she and her husband have two children, ages 10 and 7.  In her free time, Amanda serves as the first Vice Chair for the Greater Cincinnati Habitat for Humanity, enjoys playing golf, and is an avid reader.
Related Links