AMA Cincinnati is proud to bring industry thought leaders from near and far to deliver expert, timely, and actionable content marketing sessions to our AMA community.
Check out past content marketing events and speakers below:
 #CMM2020: Content That Converts
To be an effective part of your strategy and drive value for your organization, your content marketing has to convert. So for the fourth annual Content Marketing Month 2020, we covered all the media—infographics, SEO and website copy, video, livestreams, podcasts, and more—with an unrelenting focus on metrics.
2020 Events:
#CMM2020 Kickoff with Barry Williams, Cerkl and Amy Mersch, Prosource
Podshop: Podcasting Workshop with Empower Media
Infographics That Win Basketball Contracts and Get Businesses Acquired with Brian Wallace, NowSourcing
Videos that Convert and Won't Bust Your Budget with Casey Williams, Spotted Yeti, and Kendra Ramirez of Kendra Ramirez Digital Agency
The Innovator's POV on Market Research for Strategic Content ROI with April Kerley, Western & Southern
Content that Converts: How Paycor Transformed their Marketing Engine with Tim Ruge, Alex Schutte, and Katy Bunn of Paycor
Workshop: Is Your Digital Content Accessible? How to optimize for conversion and inclusion with Irina Enevska, Jenna Reardon, and Stacey Rayos of ilumnio
#CMM2020 Trailblazer Series: The Disruptors of Content Marketing featuring Home Chef, BarkBox, and GE Additive
How Digitally Native, Direct-To-Consumer, CX-Focused Brands Are Winning in a Crowded Marketing Landscape
Speakers included: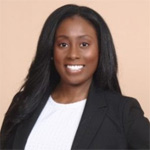 Christy Ezedi
Brand Content Strategist and Communications leader at GE Additive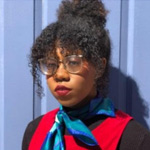 Alexis Nelson
Senior Social Media Executive at Bark