Are you fired up about IGNITE!? Well the anticipation is only going to increase as we begin to announce our iconic keynote speakers.
Announcing Ignite 2017 Keynote Speaker, Presenting The Six Laws of Customer Experience: Jen Rodstrom, CCXP Customer Experience Transformist, Temkin Group.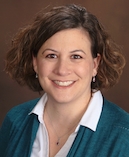 Jen is a Certified Customer Experience Professional.
She'll be speaking to her extensive experience as a customer experience practitioner and a market research professional.
Her areas of expertise include customer insight, voice of the customer, text analytics, and all facets of market research involving customer satisfaction, new product design, and benchmarking studies.
Prior to joining Temkin Group, Jen was a key contributor to the development and implementation of customer experience programs at Constant Contact. Here, she brought a higher level of analytic depth and understanding to the company's voice of the customer insights, which increased the credibility, reach, and effectiveness of its customer experience initiatives. In an earlier role at Bose Corporation, Jen designed and managed an extensive voice of the customer research program that was used across all of Bose's North American sales channels, including retail, call center, online, and customer service.
Tweet at @Jen_Rodstrom and share in our excitement in bringing her here to Cincinnati!
Register here and secure your spot to see Jen, and our other iconic Keynote Speakers, participate in deep-dive track sessions and workshops, and more.
*AMA member's discount extended until June 30th.
Follow the event on Facebook to stay up to date with other special offers, contests, and announcements.