Please join the AMA Cincinnati board in giving roaring applause and "Congratulations!" to our May Volunteer and Board Members of the Month.
???????? May 2019 Volunteer of the Month: Marc Macaluso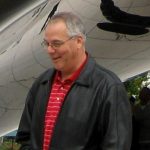 Professional role:  Director, Digital Customer Experience at Regal Beloit, a $4B industrial, electro-mechanical multinational company

AMA Volunteer position: IGNITE Committee Member and CX thought leader
Reason for recognition (aka "AMA super power"): Marc is an incredible asset to the IGNITE committee. Leveraging his deep experience in digital marketing and software development, he has provided invaluable recommendations and contributions to the IGNITE committee during the speaker submission and selection period. Our intellectual agenda and programming around CX is stronger because of him.

Fun fact: "I am a musician and play guitar and have recorded my own music."
???????? May 2019 Board Member of the Month: Annie Carl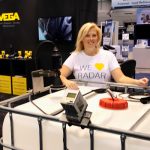 Professional role:  Customer Experience Specialist at VEGA Americas

AMA Volunteer position: VP Pinnacle Awards Framework
Reason for recognition (aka "AMA super power"): Annie led the team of volunteers that organized and produced the Pinnacle Awards event on May 30, 2019, to rave reviews. From coordinating with judges at other AMA chapters to personally advancing the Powerpoint during the event, she sees through every detail and elevated one of our strongest chapter events.

Fun fact: "When I was in high school I worked for Parky's Farm and one of my daily activities was to milk a goat while families watched the presentation. The goat and I shared the same name."
???????? May 2019 Board Member of the Month: Afton Palmer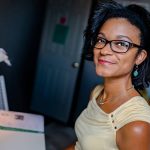 Professional role:  Talent Acquisition Coordinator at pep, LLC

AMA Volunteer position: VP Talent Management
Reason for recognition (aka "AMA super power"): Afton is often one of the first people local marketers talk to when they inquire about AMA membership and volunteering. She treats every newcomer as if they're already a part of our chapter. Afton also organized the first Volunteer Appreciation Event our chapter has hosted in years — coordinating group tickets to a Cincinnati Reds game and organizing small surprises throughout the evening. Those surprises included tickets to the Sky Star Wheel, "swag" bags and fresh cookies with the AMA logo on them. All of these unique touches helped make the evening that much special for the 40+ volunteers who attended.

Fun fact: "I can say the alphabet backwards in under 5 seconds." Plus, Afton has a beautiful voice and delights whoever has the chance to hear her sing.
????????Thank you, Marc, Annie and Afton! Keep up the great work.????????