After thorough review and discussion with our 2017 and 2018 classes of Cincinnati Marketing Legends, AMA Cincinnati is pleased to announce our 2019 Cincinnati Marketing Legends: Pete Blackshaw, Jim Stengel and Molly Wellmann.
Pete, Jim and Molly will be honored at our annual Pinnacle Awards Ceremony on Thursday, May 30, 2019. Join us by purchasing your ticket on Eventbrite.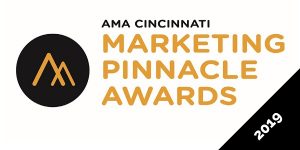 Pete Blackshaw
CEO, Cintrifuse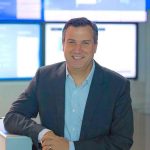 Throughout Pete's varied experiences in marketing and entrepreneurship — and even government — there is a common theme: the power of the Internet to give individuals a voice and change the way things are done.
From Cincinnati to Switzerland, Pete's digital and interactive marketing prowess has made a difference in fueling economic growth and world-class innovation. During his stint at Procter & Gamble, he led initiatives in online advertising development, online issues/rumor management, online sampling, and consumer word-of-mouth behavior. In 1999, Pete founded PlanetFeedback.com, one of the web's first consumer-feedback portals, and went on to co-found the Word-of-Mouth Marketing Association in 2004.
In 2010, Pete was tapped by Nestle, S.A.s global headquarters in Vevey, Switzerland, to build its digital competencies. In fall 2018, he came back to Cincinnati as the appointed CEO of Cintrifuse, a syndicate "fund of funds" and startup incubator created by P&G, Kroger, Western & Southern and other major entities in the Greater Cincinnati region.
And about that government experience … Pete once served as a press secretary and legislative consultant to the California legislature, where he guided several consumer-focused bills to passage. He recently served as Chairman of the Board of the National Council of Better Business Bureaus and in that capacity sat on the National Advertising Review Council.
His involvement is far and wide, and his influence has proven to be legendary. Join us in congratulating Pete on social media on Twitter and LinkedIn.
Jim Stengel
CEO & Founder, Jim Stengel Company

We hear about it all the time and read about it in some of marketing's top industry publications: successful brands have a purpose. Jim Stengel was one of the first voices in the Cincinnati region to not just talk about brand purpose, but achieve a proven track record of helping brands successfully connect with and achieve their purpose. He even wrote the book about it, "Grow: How Ideals Power Growth and Profit at the World's Greatest Companies."
Just over 10 years ago, in October 2008, Jim left his role as Global Marketing Officer at Procter & Gamble, one of the most admired brand-building companies in the world, to found Jim Stengel Company. He employs a team of experts who have helped 90+ companies on their purpose journey.
The recognition that Jim has received from the marketing industry speaks for itself. He was recognized in 2003, 2004, 2006 and 2007 by Advertising Age as the number one "Power Player" in marketing. In 2005, he was recognized as Grand Marketer of the Year by Brandweek magazine, the same year P&G was named Marketer of the Year by Advertising Age magazine.  And Jim was named to the first-ever Fortune Executive Dream Team in 2011, and is a 2017 American Marketing Association Hall of Fame inductee. But if that wasn't enough, Jim has continued to believe in Cincinnati, picking the city as the home base for the Jim Stengel Company and being an active member in mentoring in the community (including with the Brandery for every year since it launched in 2010).
Join us in congratulating Jim on social media on Twitter and LinkedIn.
Molly Wellmann
Owner, Japp's Since 1879
Nightclub & Bar Media Group 2019 Bartender-Owner of the Year

If the way to many a marketer's heart is through a good drink, then Molly Wellmann is practically a heart surgeon. If you've sat at one of the best bars in Cincinnati, then you've probably had the privilege and pleasure of having a drink made by Wellmann herself.
Wellmann has consistently leveraged her product expertise (fine spirits), her craft (hand-crafted cocktails), infinite curiosity and passion for quality to make Cincinnati a better — and wetter — place. Not just a friendly bartender, but as tastemaker, entrepreneur and visionary, Molly has mastered the art of creating powerful experiences. Furthermore, her approach to operations and sales is not unlike the countless successful brand managers in our city. In the April/May 2019 issue of Cincy magazine, she said: "Any good bartender does their research … here that's something that we do. I'm very particular about everybody knowing what's on the back of the bar and how to sell it. Because at the end of the day, we are all salespeople, we sell liquor. We should know our product. It's not just about putting a drink together and handing it to you, it's about giving you choices and selling something new to you to try, to broaden your drinking horizons."
Join us in congratulating Molly on social media on Facebook and Instagram.
Stay tuned as we reveal the Pinnacle Category finalists! In the meantime, be sure to get your ticket. Last year this event sold out, so you won't want to miss out!